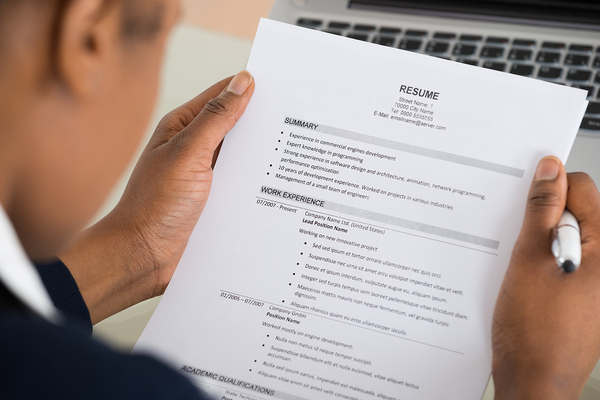 When you're trying to get a new job, having the strongest possible resume is one way to get a leg up on other applicants and get employers to give you a closer look. Here are some tips for strengthening your resume to remain competitive in even the toughest job market.
1. Make it easy to read.
Using bullet points can allow recruiters and hiring managers to get the most from your resume in the few seconds they are likely to spend reading it (6 seconds on average, according to some research).
2. Put things in the right order.
Applicant tracking systems may not be able to scan your resume properly if you put the dates of your employment history first rather than your title or position. Making sure every part of your resume is optimized for ATS will prevent it being tossed out if the system can't read it.
3. List accomplishments, not responsibilities.
Accomplishments show employers how you have excelled and gone beyond the basic requirements in the jobs you've had, and will also incorporate enough of your job duties and responsibilities to make it clear what you've been up to.
4. Write tight.
Using extra words makes readers do more work and doesn't sound as professional, so you should aim to cut the clutter. While online resumes don't need to stick to the one-page rule, they shouldn't be unnecessarily long or waste words, either.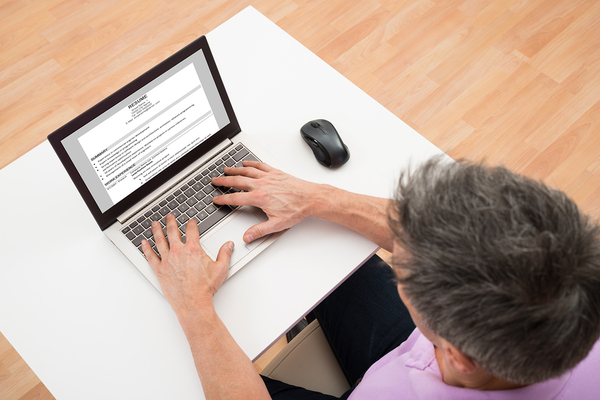 5. Use specific, active verbs.
Verbs like "was," "were," "do," and "work" are vague and don't give a good description of what you actually did. Come up with more specific verbs to use and keep to the active tense for maximum effectiveness.
6. Customize your resume for each application.
Customize your resume for each position you apply for in order to stand out from the crowd. Don't just attach a standard version of your resume to every job application.
7. Write to the future.
Focusing exclusively on your past experiences and accomplishments will not go far enough to show what you can contribute to a company's future. There needs to be at least an element of forward-thinking in your resume. Find a way to convey what you can contribute to a company's future and not just what you've done in the past.
8. Make it mobile-friendly.
More and more, resumes are being viewed on mobile devices, so keep your formatting to one column with simple formatting that won't look too busy on a tablet or phone.
9. Show off new skills.
If you have taken continuing education courses to enhance your resume or just for your own benefit, be sure to update your resume to feature them. Continuing education shows dedication, good time management, and motivation that can all be impressive to a prospective employer.
CCSU offers continuing education courses like the periodic Writing at Work course, along with various certificates and other job skills classes. View our open courses to see how you can enhance your resume with continuing education.