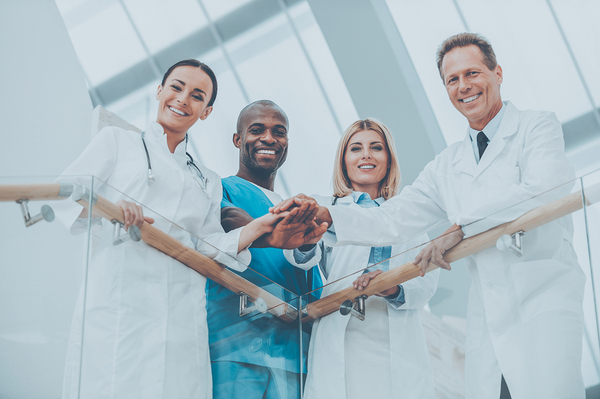 Applying lean principles to healthcare means giving customers the greatest possible value using the fewest possible resources. Lean management has gained popularity in recent years in many fields to reduce waste and improve efficiency, and these principles apply to healthcare in many ways.
Continuous Improvement
Lean healthcare doesn't assume that the way things have always been done is the best way. Just like there are constant advances in medicine that lead to adjustments in patient care, the delivery of that care can also be improved continuously to make it more efficient and effective at the same time.
When healthcare management is continuously improved, it will create more value for patients by eliminating waste. When waste is eliminated, it can lead to lowering costs for users or to streamlining processes, which can improve quality of care.
Identifying Problems, Changing Standards
In lean healthcare, the main task is to find the root causes of problems in the way care is administered and to change the standard way of doing things so that the process is optimized. While it takes a considerable amount of effort to engage in this process on a daily basis, doing so is the only way to get the improvements lean healthcare seeks.
Finding better ways of doing everything from administering patient care to office management will prevent wasteful and inefficient processes that affect the profitability of the organization as well as the quality of patient care.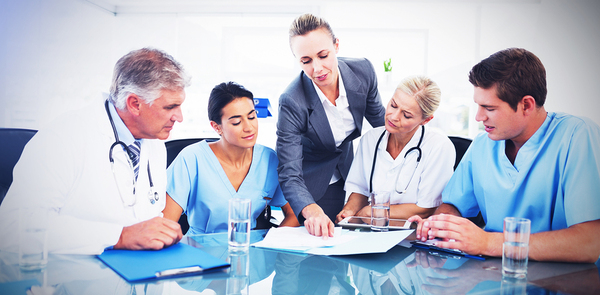 Benefits to Staff
Lean healthcare principles have significant benefits for doctors, nurses, and office staff in a medical office or hospital setting. Lean works best in healthcare when front-line workers are empowered to direct improvement, which shows respect for the people who do the work, rather than a top-down management approach.
Lean healthcare also unifies staff to work toward a shared goal—improved efficiency and less waste in healthcare services. Having a shared goal will encourage everyone to work together for the good of the healthcare organization, and ultimately, the patients.
When lean healthcare is done right, it leads to less frustration and stress for staff as well as a greater sense of accomplishment when the job becomes less about following rules and more about doing what's best for patients.
Making Data and Processes Visual
Without a way for workers to access data, they will not be able to determine how well processes are working or whether improvement has occurred. A visual center can be a way to provide this data and also be a place to communicate ideas and concerns on an ongoing basis.
Certainly, staff will spend time meeting to decide how to implement lean principles in their particular organization, but a visual center can provide a way for change to happen between meetings and can show staff clearly when a change is working or not working.
Central Connecticut State University offers a Lean Healthcare Certificate Program to help you learn the principles needed to implement lean healthcare practices in your practice or workplace. Join our mailing list for information on this and other courses CCSU offers.