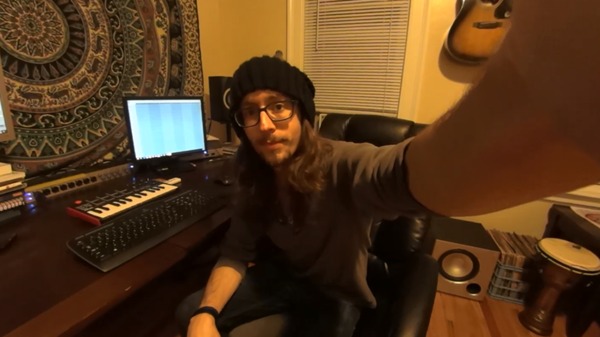 Mike Harrison is an instructor for the newly-added Waveform Warriors course for Central Connecticut State University's (CCSU) Summer Technical Youth Program, Tech It Out. He has been involved with the program for two years. In his Waveform Warriors course, Mr. Harrison will be teaching students about electronic music production, composition, and sound design. In 2016, Mr. Harrison was also an assistant instructor for Tech It Out's ParaDYM Academy course. Through this course, he helped program participants explore digital media production, creating two PSA campaigns, one against drunk driving and one against bullying. Instructors and students teamed up to create a PSA for the cause, code a short video game to go with it, and compose all original music.
In addition to his experience with Tech It Out, Mr. Harrison also founded Torches Music Academy, which is a free community program for the youth in New Britain to explore and learn music production. He believes that a huge shortcoming in the way we teach music is that we leave out a lot of practical application for the present time. His mission is to help children fill some of these gaps that he struggled with growing up, and give the youth a safe, friendly environment to explore modern music and sound. Mr. Harrison is currently a freelance music producer/composer as well. He composes instrumentals and songs for artists, films, video games, and commercial campaigns.
Mr. Harrison was also a student in CCSU's music education program. He feels that his time at CCSU helped to strengthen his skills in music theory, ear training, history, and more traditional applications of classical and jazz. Although his focus in recent years has been more electronic/modern music, he realizes and very much appreciates what invaluable information he attained from CCSU. Mr. Harrison says, "Although the sounds, methods, and genres may be very different, at the core of it all still lies fundamental music theory and comp. CCSU did a great job nurturing my ear for music, allowing me to do what I do today."
His experience with CCSU's Continuing Education program has also been overwhelmingly positive. Mr. Harrison says, "I can't tell you how much I love what Continuing Education is doing; I think it's so important to let the youth explore different mediums of learning to find what inspires them. Technology evolves so quickly; it's crucial that it is not foreign to them. We can do our part by giving them the resources and the instruction the best we can to help them find success and passion. I am thrilled and honored to work with Continuing Education and CCSU, in that I believe we share these visions."
For more information on the summer technical programs, contact Christa Sterling at 860-832-2277 or CSterling@ccsu.edu.