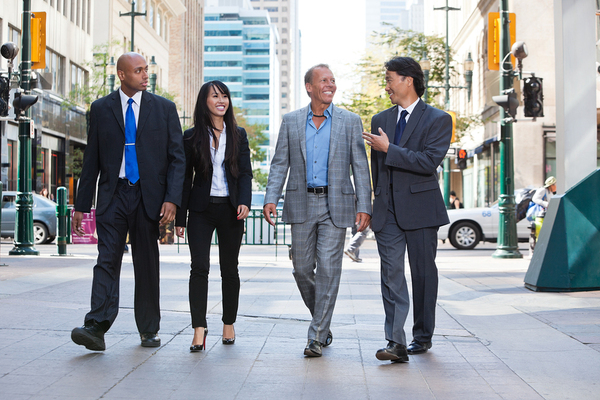 Having a more diverse workplace brings tangible benefits.
Diversity is valued because it gives opportunities to those who may not have had them before. At its core, diversity is an equalizing force that lifts up our society to a new level of fairness and mutual respect. But there's something else about diversity that makes it almost impossible to ignore: it works.
Diversity's Bottom Line
New research into the impact of diversity on a business shows definitively that companies with more diversity outperform those with less. The more different types of people that work together and solve problems together and innovate together, the more successful all of those tasks, and the business as a whole, will be.
The research is stunning and conclusive: the more racial and ethnic diversity a business has, the more successful it is. In the United States, for every 10 percent increase in diversity on the senior-executive team, earnings rise 0.8 percent. Those companies with the least diversity are not just missing out on the benefit, they are actually lagging behind the average company, McKinsey research has shown.
Although the value of increasing diversity in companies has long been debated, research like this shows that it is more than worthwhile for businesses to make every effort to increase their diversity at all levels of the workforce, and particularly in senior management. Many companies can't afford not to take advantage of these benefits, besides the obvious moral benefits to doing so.
Why Diversity Gets Results
There are two main reasons given for why diversity has a positive effect on a company's bottom line. First, exposure to different viewpoints results in greater number of ideas and solutions offered and considered. This means that often a better solution can be found, and better ideas can be pursued than under more homogeneous circumstances.
The second reason diversity can bring higher profits is that employees with different backgrounds and experiences will be able to bring new customers and markets into the fold. Harvard Business Review found that companies with two-dimensional diversity were 45 percent more likely to have their market share grow year-to-year and 70 percent more likely to bring in a new market than less diverse companies.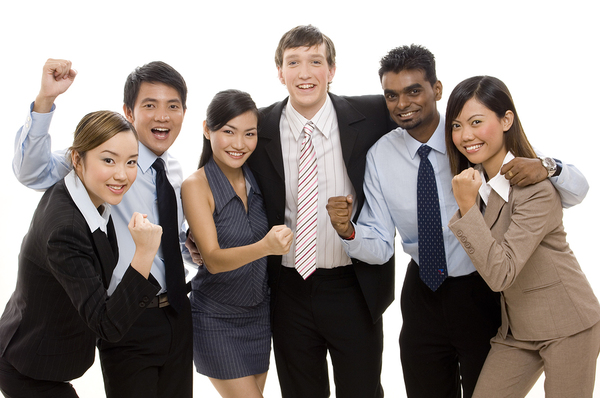 Your company's bottom line will benefit from diversity.
The More Diversity, the Better
Two-dimensional diversity refers to both diversity that is inherent, like racial or gender diversity, and diversity that is acquired, or learned. The HBR study found that when more diversity is present, there is more outside the box thinking and it is accepted and welcomed more than at less diverse workplaces.
Having two-dimensional diversity in a company's leadership is still relatively rare. 78 percent of respondents to the HBR study reported that their companies did not have 2-D diversity, which means that if your business does, you will have a huge advantage over many of your competitors.
CCSU's Office of Continuing Education is hosting a Diversity & Inclusion conference on November 17th. Learn more about this conference now. Also, to see our continuing education offerings related to workplace diversity, view our open courses.